Surviving Emotional Rollercoasters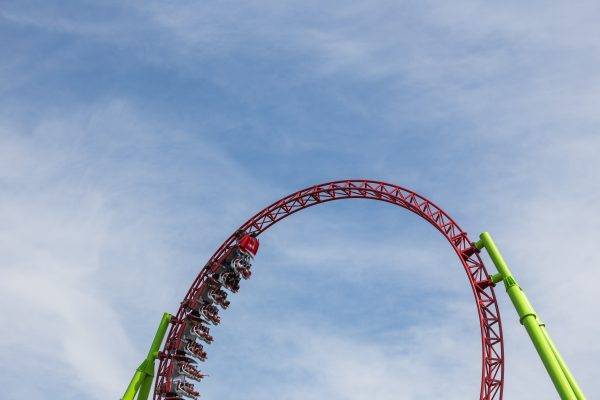 Last week was Rollercoaster Day which celebrates the first vertical loop rollercoaster on 16th August 1898.   This brought back great memories of days spent with family when young.  We enjoyed the apprehension as we queued up, followed by the exhilaration and sometimes sheer terror of rollercoaster rides.
With my Hypnotherapist's hat on I also begin to think about the emotional rollercoasters that we all face.
This year, for example, we've undergone the joy and disappointment of the Euros and the Olympics and the gripping ups and downs of our favourite tv thrillers.    On a more serious note, however, we've enjoyed the excitement of Covid restrictions being lifted yet the fears that it's still a danger.  We've experienced  the joyful family celebrations of some and the heart-breaking sadness of those who have recently lost family and friends.
Causes and effects
These rollercoaster rides can result in exhaustion or a sense of losing control.  We might feel that this rollercoaster ride will never end, and we'll never recover.   They can cause us to behave irrationally or let fly and upset others.    They make us feel on edge or angry.
The emotional rollercoaster can be brought on by many things.  They include everyday problems and stresses, depression or extreme tiredness, chronic illness or pain and hormonal changes.
For strategies to cope with emotional rollercoasters READ MORE