Virtual Gastric Band Hypnotherapy for Weight Loss
In addition to my usual weight control methods I can now offer the amazing Sheila Granger method of Virtual Gastric Banding for weight loss.
The Virtual Gastric Band method is an alternative way of losing weight. This method uses clinical hypnosis with the concept of a non-surgical virtual gastric band.  It empowers you to be satisfied with smaller amounts of food. It works by convincing your brain that your stomach is full after you've eaten a certain amount.  This VGB method has all the health benefits of conventional gastric banding procedures but with:
no invasive surgery
no long hospital waiting lists
no recovery time
no discomfort
no complications
no dieting
It's also much cheaper than surgical procedures and deals with the psychological triggers to over-eating.
Changing the way you think about food
As it's NOT a diet, it can help you longer term. We all know diets tend to work short term and often make you crave the very foods you are trying to give up. They can leave you feeling miserable, hungry and deprived.
The Virtual Gastric Band works by negating these issues and therefore is much more likely to help you find a long-term solution to your problems.   It helps you deal with any emotional issues underlying your relationship with food. It means you will be able to eat what you want but be supported to eat smaller portions.  Furthermore, you'll  be more satisfied on those smaller portions.
The Virtual Gastric Band is suitable for anyone who needs and wants to lose weight. Unlike the surgical procedure you do not need to be classed as clinically obese, be fit for surgery or have a high BMI (body mass index) to be eligible.
Who will benefit from virtual gastric banding?
How does Virtual Gastric Banding work?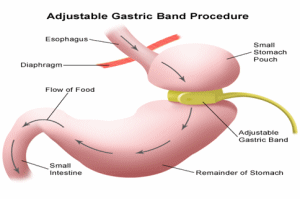 It's a safe, non-surgical, non-invasive technique which uses hypnosis to train your mind to be satisfied with less food without deprivation and denial, thus reducing weight and enabling associated long-term health benefits. It generally involves 4 sessions, usually spread out over 4 weeks, during the first of which your subconscious mind is conditioned into behaving as if you have undergone surgery to reduce your stomach to the size of a golf ball (just like the actual medical procedure reduces the size of the stomach, but without the added complications of actual surgery).
The subsequent three sessions deal with the psychological triggers that led to you over-eating in the first place. These sessions are tailored to your particular issues and goals, and you will be given your own personally tailored CD to support you.
Why the Sheila Granger method?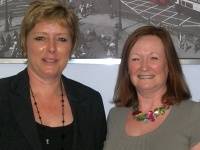 There are many types of hypnotherapy methods based on the principle of a virtual gastric band. The Sheila Granger method, however, is the first to undergo a clinical trial in the UK (with the York Medical School and Hull University). This exciting trial will help the Sheila Granger method of Virtual Gastric Banding to achieve recognition throughout the medical profession. A steering group is also being formed to organise further clinical trials internationally.
Sheila Granger is one of the first hypnotherapists in the world to conduct a trial for weight loss via gastric band hypnotherapy. Her own trials produced a 95% success rate, which attracted the attention of the medical profession and led to the above clinical trial.
I have been trained personally by Sheila in this remarkable method – ensuring her excellent high standard of training and professionalism.
More Information
Please call me on 07866 360 359 or email linda@lfhypnotherapy.co.uk for a no-obligation chat to find out if virtual gastric banding is the right choice for you. Also see my more traditional methods of Weight Loss.