Social Anxiety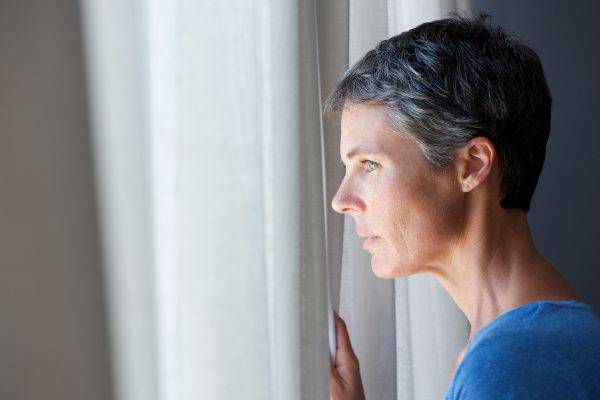 With Coronavirus restrictions about to ease, many of us are excited about getting back to some kind of normality and having the freedom to mix and socialise again.  For those of us who suffer with social anxiety, however, that fact can produce a heightened state of panic.
Which social situation do you relate to?
We can all relate to social anxiety in some way.   For example maybe you've felt nervous about meeting someone new or felt a bit uncomfortable when walking into a room full of strangers.   Perhaps you are currently worried about how you look after months of over-eating.  Maybe you wonder whether you've accomplished enough during lockdown.  Perhaps you wonder whether your friends will want to meet up again.    All of these musings can lead to negative thinking patterns which, in turn, can lead to more anxiety.
Stuck in your comfort zone?
If you suffer social anxiety you may have found being in lockdown has meant you can stay in your comfort zone and avoid facing up to your anxiety.   It may have been a kind of relief.   Now that  restrictions will soon be lifted, you will have to leave that comfort zone again.   As a result, you may be experiencing an increase in anxiety or you may even be experiencing anxiety for the first time.  Perhaps your confidence has taken a knock in lockdown?
Do you find that when faced with a social situation you get worried immediately before the event?  Perhaps you spend weeks worrying about it or maybe you spend time endlessly analysing how you acted when there?
Access the free audio recording :
Hints and tips
Here are some ways to lessen feelings of social anxiety:
Be aware of the 'worry story' you are telling yourself and try to distance yourself from it.
Acknowledge and then dump negative thoughts and replace them with positive ones.   Thoughts are just thoughts … you can choose whether to pay attention to them or move on to other more positive thoughts.
Write down the good things, things that you are grateful for and things you are looking forward to.  Writing it down allows you to focus better on the more positive ideas.
Do something that makes you feel good for at least an hour every day.
Plan a daily scheduled 'worry window' – a regular time slot that you can set aside  to manage any negative thoughts and feelings and if you find yourself thinking negative thoughts at other times tell yourself you'll deal with them during your worry window.
Start out small, having more small talk with people you come across as lockdown eases.
Remember that not everyone is judging you – people are usually too busy thinking about themselves!   Focus instead on making the people around you feel comfortable.
Listen to the free audio recording.  Just having 15 minutes or so out of your day to focus on yourself, instead of listening to news updates, can help you regain a sense of balance and calm.  It can also help start to break any habits you may have formed during lockdown.
It's natural to worry, of course, and we all do to some extent.   That's how our mind works through current or potential problems.  We are wired to look for potential danger for survival.   When we become stuck in a pattern of negative thinking, however, that survival instinct stops being useful and leads to anxiety.    A more helpful strategy is to focus on the things we can control and choose a way to respond to them.